How to Download and Install VidMate App?
Step 1: Tap on the below button to download .apk file of the VidMate app. The name of the file will be Vidmate.apk.
Step 2: After the download completes, tap on the downloaded apk file.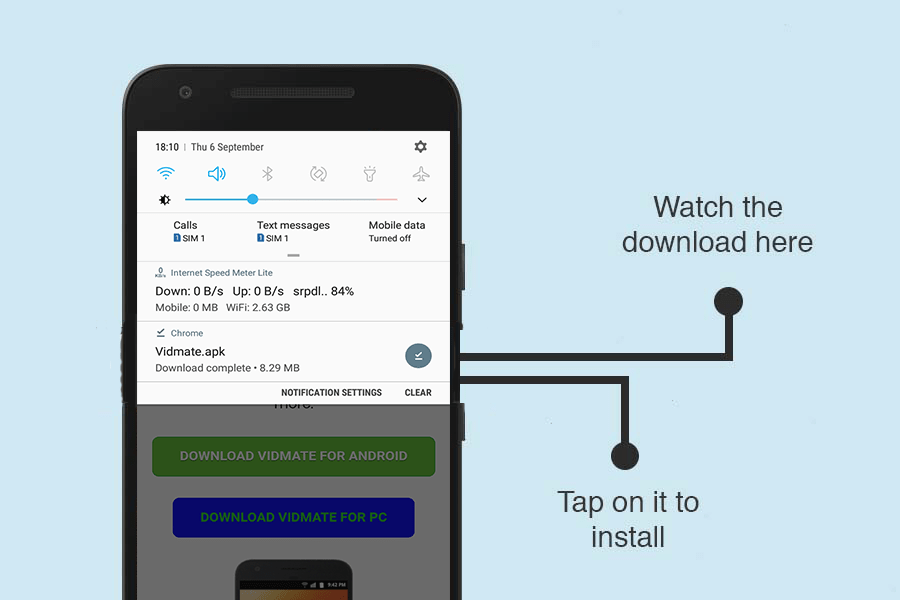 Step 3: If this is your first time installing an app outside of google play store, you will see the "Installation blocked" window. To be able to install the app you have to allow installation from unknown sources in your device settings. First Tap on the settings on the screen as shown below and there are two cases to enable it which will be described below.
Or, Go to settings of your device, find Security and tap on it.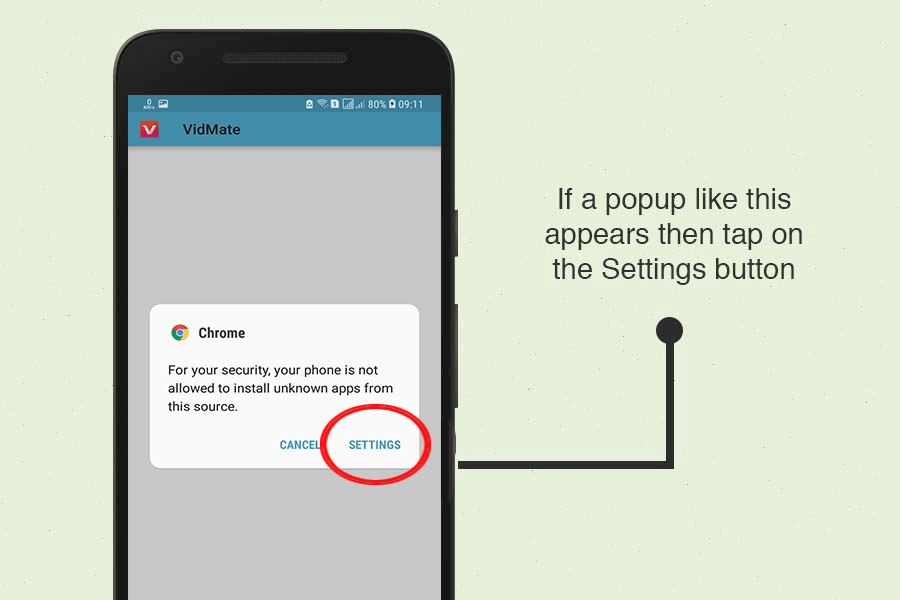 Case I: If you are using android version 6.0 or older, scroll down to find unknown sources and turn it on. You will be asked for confirmation, just tap OK.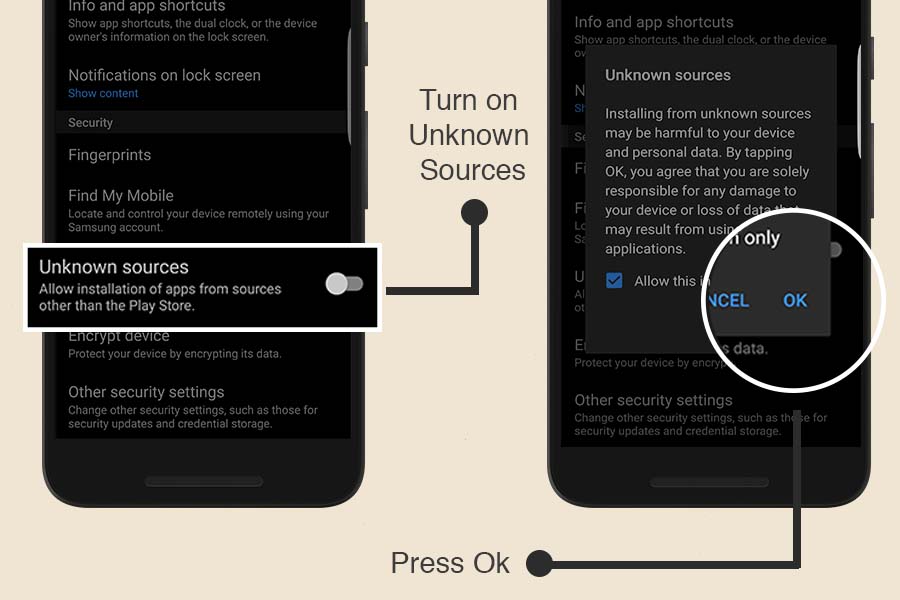 Case II: If you are using the newer version of Android, tap on settings and allow the installation from browser/source you just downloaded the app. In the following case, vidmate.apk was downloaded from chrome.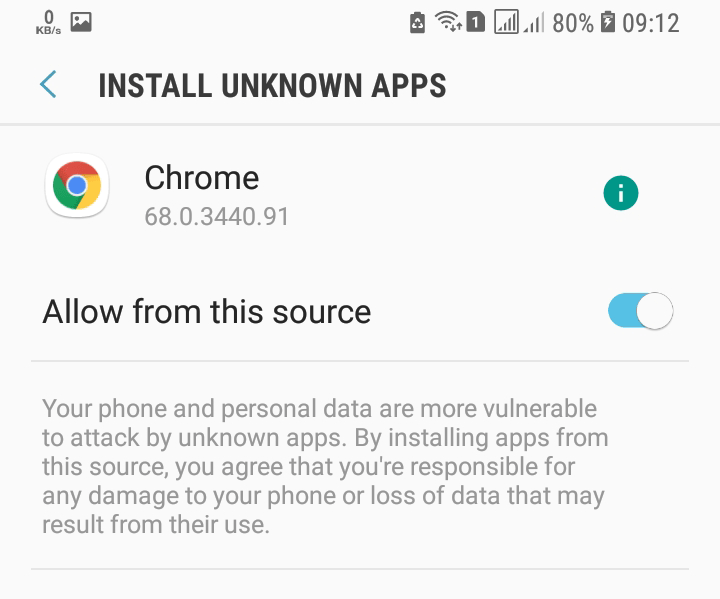 Step 5: Go back to the installation screen. Tap on install and Vidmate will be installed after some time.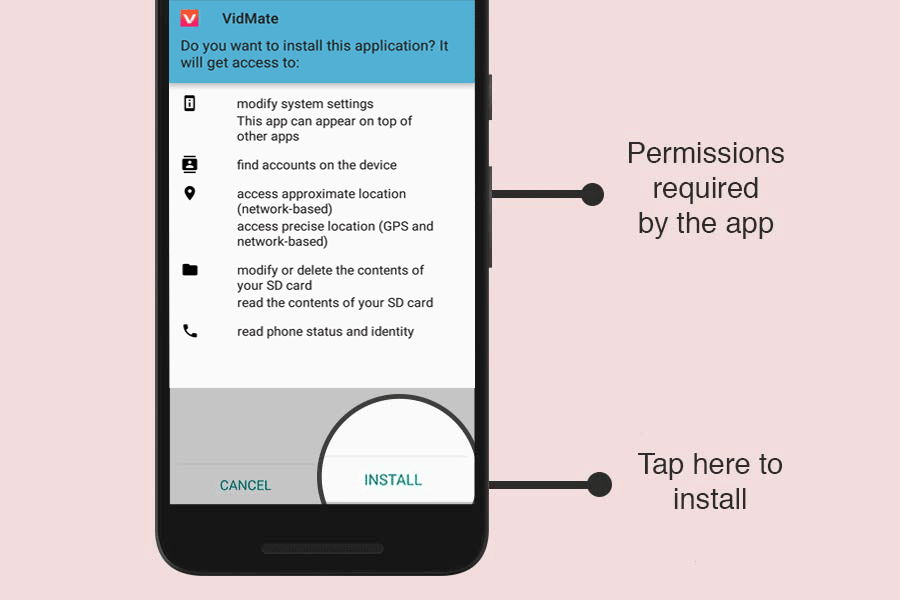 Features of VidMate App
Vidmate app is one of the most versatile android app which has capabilities like:
1. Download videos from any sites on Internet
With VidMate, you can virtually download videos from any sites on internet including YouTube, Facebook, Vimeo, and many more. The best part of VidMate is that it is very simple to use and anyone ca use it easily. All you have to do is visit the website from VidMate and access the video file. The download option will be available once you click on video.
2. Download Movies from the Internet
Whenever you search for movie on VidMate, it scans the entire internet to search for the movies you want. If it finds any record, you can easily download it. Remember that VidMate is simply a tool to download movies shared by other sites. Vidmate itself doesn't host any kinds of movies.
3. Download High quality songs
You can download high quality songs or mp3 files from Internet for free.